2023 ICMJ Careers and Industry Expo
Frenchville Sports Club, Rockhampton, QLD
Proudly Sponsored by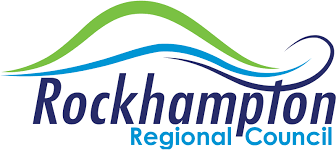 ---
Welcome to the 2023 ICMJ Careers and Industry Expo
---
On behalf of the 2023 Northern ICMJ Committee, I am excited to welcome up the 32 companies to the 2023 Northern ICMJ Careers Expo. This is again a strong attendance – suggesting that the demand for ICMJ graduates is increasing. The greatest change we have seen over the past five years in the meat & livestock industry, is the increased appetite for university graduates across the supply-chain. It is impressive to see so many past alumni of the ICMJ program employed within the red meat & livestock industry across a broad range of roles.
The Careers Expo continues to be a standout for the attending students. Comments from past students include: 'The Careers Expo was definitely the highlight this week. It was a great set up and organised well' & 'The Careers Expo was very valuable for future employment.'
We are also continuing to receive great feedback from attending Careers Expo companies –
"We have recently employed another two grads that were part of the ICMJ program last year, in which we met at the Careers Expo – they have just started in Operations & our QA/QC graduate program this year – we are very impressed with the students coming out of the ICMJ program – keep up the great work!"
For the 2023 students, we truly hope that you make the most of this event by meeting the people representing the companies, passing on your contact details and CVs, and especially following up post the event. The networks you meet today, may very well be your future employers!
Many thanks to the companies for attending this year's event and for continuing to employ ICMJ graduates. Thank you also to Rockhampton Regional Council for your ongoing support and sponsorship of the Careers Expo.
We are excited to see the ICMJ Northern program go from strength to strength on an annual basis –
"Inspiring and developing future professionals in the global red meat industry".
Aimee Bolton
2023 Northern Careers Expo Coordinator
2023 ICMJ Feature Companies
---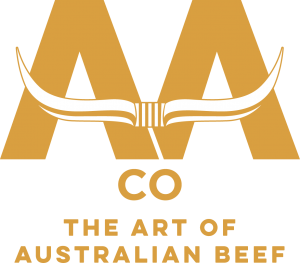 Australian Agricultural Company (AACo)
As a world leading producer of beef and agricultural products, AACo is Australia's largest and oldest beef producer occupying about 6.4 million hectares of land. For almost 200 years, we've been at the heart of Australian agriculture and want you to be part of our next chapter. Our culture is built on a commitment to keep our people safe and support them to succeed, always. At AACo we don't want you to just have a job with us. Here, you get out what you put in, with opportunities at every step to forge a refreshing career off the beaten path. We offer unique development opportunities and training that will build an invaluable set of skills that can't be learnt in any classroom.
---
AAM Investment Group Pty Ltd
AAM Investment Group (AAM) is a large-scale, wholly Australian-owned operator and provider of strategic investment, asset management and operational management services to Australia's agricultural industry. Our vision is to promote investments that lead to change in the agricultural industry, creating a positive and sustainable legacy. This vision is supported by AAM's foundational philosophies of diversification across supply chains and geographical production areas, and active management, with a focus on developing operational efficiencies, sustainability and potential for capital growth. This is further strengthened by adoption of an 'owner-operator' model. AAM has a national team of more than 640 employees across 33 sites, and five States and Territories, and manages over ~$650m of assets in multiple agricultural sectors including beef, grains, sheep, poultry and fibre.
---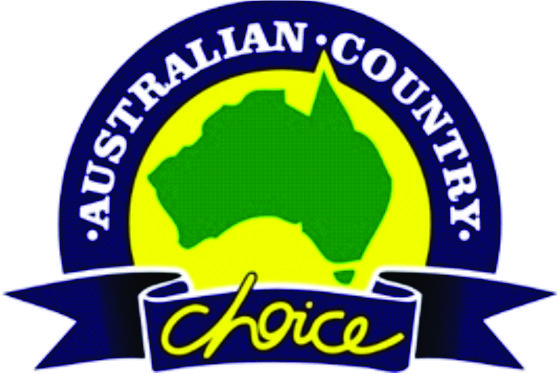 Australian Country Choice
Australian Country Choice is a third-generation, privately owned, Queensland-based cattle breeding, farming, beef and food processing company. Along with our state of the art food processing facility located near Brisbane's CBD, our operation encompasses large-scale cattle-breeding, backgrounding, farming and feedlot operations across Queensland.
---
Australian Meat Processing Corporation (AMPC)
The Australian Meat Processor Corporation (AMPC) is the specialist research and development (R&D) provider for Australian meat processors wherever they are, whatever their markets, no matter their size. AMPC's mandate is to provide research, development, and extension (RD&E) services that improve the sustainability and efficiency of the sector.
---

Australian Association of Animal Science (AAAS)
The Australian Association of Animal Science (AAAS) is Australia's peak professional association for animal scientists. AAAS's inclusive approach, allows everyone involved in animal science from students, to industry and government professionals and researchers, to meet and learn from each other. As a member, you will become a part of an extensive network of like-minded professionals throughout Australia and internationally, have access to industry leading journals, career development opportunities and exclusive discounts and benefits. AAAS represents members in the Animal science profession and is committed to supporting you at every stage of your career. Bonus: Membership is free for undergraduate students!
---

Cibo Labs
The Cibo Labs PastureKey service provides paddock-level estimates of pasture biomass and ground cover to over 60 million hectares on a weekly basis. The service is based on a network of over 6000 pasture sites (mainly collected be producers) used to calibrate 5-daily, 10m resolution Sentinel satellite imagery predictions of pasture biomass. Integrations with AgriWebb and Ceres Tags also make objective forage budgeting easier and provide new insights into animal behaviour and pasture utilisation. In late 2022, MLA and Cibo Labs launched the Australian Feedbase Monitor. The $4.7M co-funded partnership provides every producer with secure access to objective satellite updates of pasture biomass (kg/ha), pasture growth and ground cover over their whole property. The world-leading service will provide rolling monthly estimates at 1ha resolution updated on a weekly basis back to 2017 to support strategic decision making and industry reporting.
---
Coles
Coles is a national full service supermarket retailer operating more than 800 supermarkets. We want to win together with our supplier partners and we are committed to building strong, multigenerational, collaborative relationships with Australian farmers and producers. Their hard work and dedication enables us to provide high-quality products to our customers.
---
Commonwealth Bank of Australia
We are Australia's leading provider of integrated financial services and as the main financial institution for one in three Australians, we're in charge of designing simple, meaningful interactions to enhance their financial wellbeing. Being such a large and diverse organisation, we have a vast range of pathways for you to choose from, no matter your degree! CommBank is looking for Graduates and Summer Interns from a wide range of disciplines who can encompass our values and vision.
https://www.commbank.com.au/about-us/careers/graduate-intern-programs.html
---
Consolidated Pastoral Company (CPC)
Consolidated Pastoral Company (CPC) is a leading Australian managed, UK owned Agribusiness with strong ESG values. CPC owns and operates a portfolio of nine station aggregations in Australia and two feedlots in Indonesia. Across more than 3.2m hectares of land, the CPC team can care for more than 300,000 head of cattle and produce a diverse range of crops. With an asset base in excess of AUD$1 billion, CPC supplies a variety of domestic and international customers.
---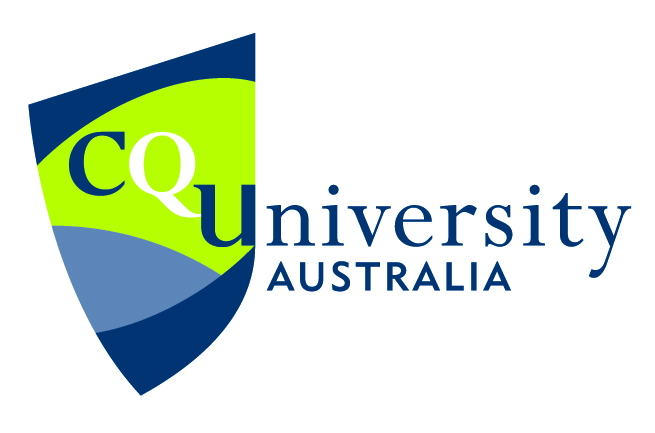 CQUniversity
CQUniversity is a recognised international leader in tropical livestock research. Located in the heart of the northern beef industry, CQUniversity's Precision Livestock Management team has strong links to industry and producer participation in our trials. Our research program has a strong emphasis on being relevant to industry needs and delivering practical solutions to the challenges producers face.
---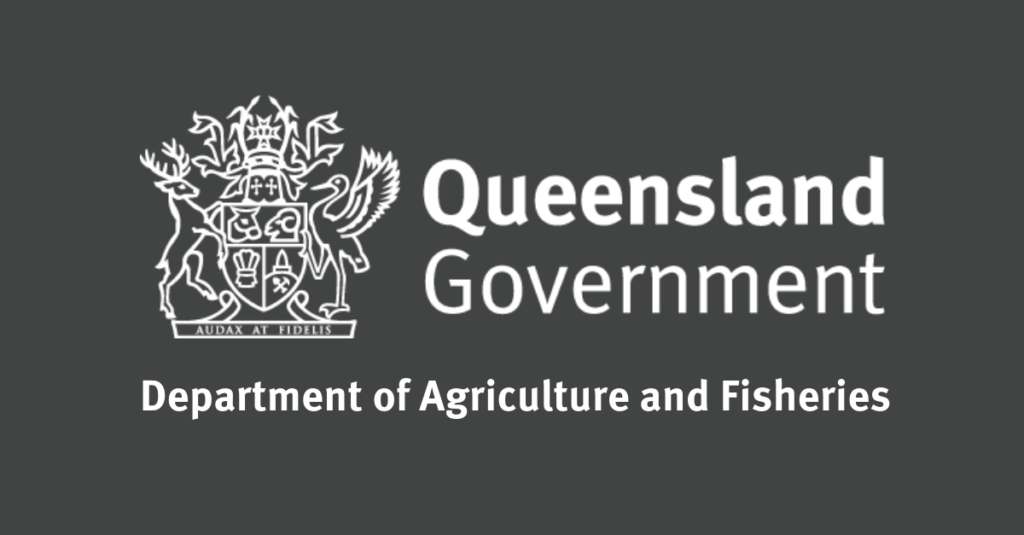 Department of Agriculture and Fisheries (DAF)
Department of Agriculture and Fisheries (DAF) extension officers work with farmers across Queensland to help improve their businesses. Extension officers can help you improve the profitability, productivity and sustainability of your business. As well as working with you on-farm or remotely, our extension officers run workshops, field tours and shed meetings outlining the latest research and information. They can put you in touch with specialists and other agencies or connect you to the best online information.
---
Elders
Elders is one of the most recognised names and most trusted brands in Australian agriculture. An ASX listed company, we're honoured to have been helping Australian farmers and their communities since 1839, working towards a fairer, more productive, profitable and sustainable future. As a trusted Australian agribusiness, our expansive network across Australia offers links to markets, tailored advice and specialist knowledge across a range of products and services, including farm supplies, agronomy, livestock, wool, grain, finance, insurance, and real estate.
---

Frasers Livestock Transport
Livestock and trucks are in our blood. That's what sets Australia's oldest family livestock transport business apart apart. Fraser owned & operated since 1944, the Fraser team specialise in moving cattle ,sheep & pigs across New South Wales, Queensland, The Northern Territory and beyond… there isn't a livestock move we haven't handled over the past 79 years . Your stock are in safe hands with Frasers. Servicing the red meat industry across Australia with depots strategically located in;
Warwick | Toowoomba | Goondiwindi | Rockhampton |Roma
---
GDL Rockhampton
About us or THE GDL STORY Grant Daniel and Long Pty Ltd were initially formed in February 1997 by Noel Grant, Peter Daniel, Jamie Long and John Cullen. GDL is one of Australia's largest and most successful privately owned Livestock and Property agency continues to grow with a footprint of a 26-branch network throughout Queensland and the Northern Territory. In October 2019, Grant Daniel and Long entered a joint venture with Australian-based company Nutrien Ag Solutions. The partnership has continued to benefit our clients, including access to an additional 500 Livestock and Property Agencies, providing an extensive marketing network across all States and Territories. Nutrien Harcourts GDL is the Real Estate arm of GDL, specialising in Rural Sales, Residential and Lifestyle sales, Commercial Sales/Leasing and Property Management. At GDL, we believe Livestock and Real Estate are not transaction-first but people-first businesses. We encourage every member of the GDL family to be involved in their local communities, meet the people, interact, and contribute to their local community, becoming part of the social fabric. Our people are our greatest asset, Managing Director Peter Daniel attributes the continued success to its hand-selected team. It's not only the sales staff who have contributed to the company's success but also our administration staff who work quietly and efficiently behind the scenes. The company philosophy is engrained in everything we do; we always find incremental ways to do more for our clients and communities, tying in well with our company motto; Big Enough to Count, Small Enough to Care.
---

Greenham
Greenham are a growing family business with 3 export-accredited processing plants across Victoria and Tasmania. The team place a strong emphasis on a fun, innovative culture and are passionate about developing capable leaders. The business strives to be an industry leader in delivering high-quality sustainable beef to global markets.
---
Herefords Australia
Our role is to drive unprecedented demand for Hereford genetics and strengthen the breeds renown for fertility, productivity, efficiency and carcase quality. We invest in R&D that delivers outcomes to support greater rates of genetic gain and deliver production and profitability benefits for the supply chain. We are focussed on the future to ensure Hereford cattle support the sustainability of the industry from an economic, social and environmental perspective. Our youth programs connect the next generation of beef enthusiasts with the direction of a modern outcome focussed society using the foundations of a traditional major breed. We have over 1300 members, 6 employees and are governed by 9 board members who are highly skilled and passionate about the beef cattle industry.
---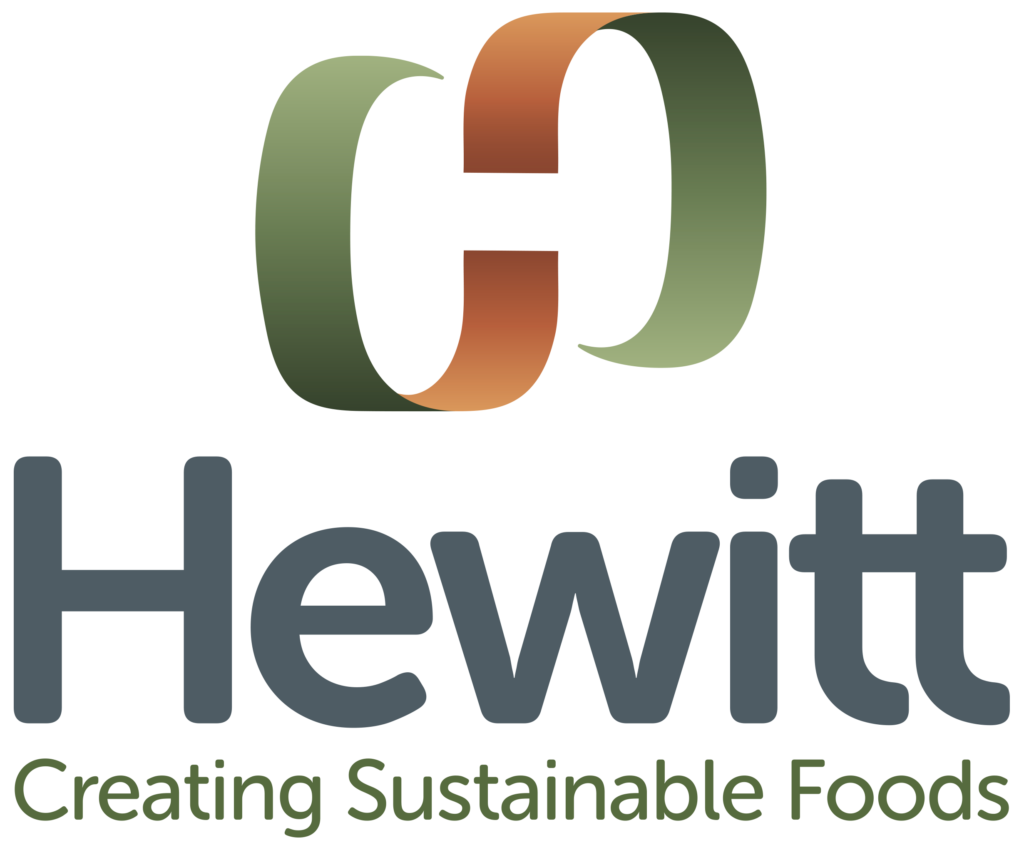 Hewitt
At Hewitt our purpose is feeding the world with a system that lasts forever. With over 200,000 livestock across 6.5m acres of pristine Australian land under our stewardship, we have a unique supply chain that can guarantee an all year around supply of the most consistent, high quality organic & natural red meat in the world. Our expertise from three generations of family farming and integration of the Arcadian Organic & Natural Meat Company in 2022, has created an integrated supply chain which is focused on supporting the growing consumer demand for sustainable meat, without sacrificing any of the taste or quality.
---

JBS
JBS is the largest and most respected beef processor in Australia, providing strong local employment and career opportunities across the beef supply chain for the Australian economy. Visit our stand to learn more about a career with JBS, we have a range of opportunities available across our business including Feedlots and Farming, Sales and Marketing, Beef Processing Operations, Engineering and Maintenance, Finance and IT. Call by our stand to hear about our new Feedlot Graduate & Cadetship program.
---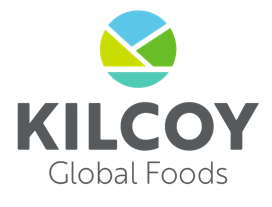 Kilcoy Global Foods
As a rapidly growing world-class organisation with a global footprint spanning every step of the food journey – join us to create food the world loves to eat! Our two-year program is designed to develop both your technical and behavioural capabilities and prepare you to excel as the future leaders of Kilcoy Global Foods. The program consists of four rotations, with the opportunity to work across multiple business units at sites in Birtinya and Kilcoy, Queensland and Kyneton, Victoria at Hardwick's.
---
MEQ Probe
MEQ Probe is a world-leading AgTech company focused on creating data-driven, impactful and timely software and hardware solutions for the red meat sector. Originally MEQ was a technology that was pivoted from human health to the red meat industry to enable new ways for processors to measure biology. MEQ now has 3 commercial technologies in the market, with an international customer base of some of the world's largest red meat companies. These technologies span from being able to measure quality attributes on a live beef animal, to the world's first and only hot carcase measurement in beef/lamb, to an industry-leading cold cut-surface camera for beef grading.
---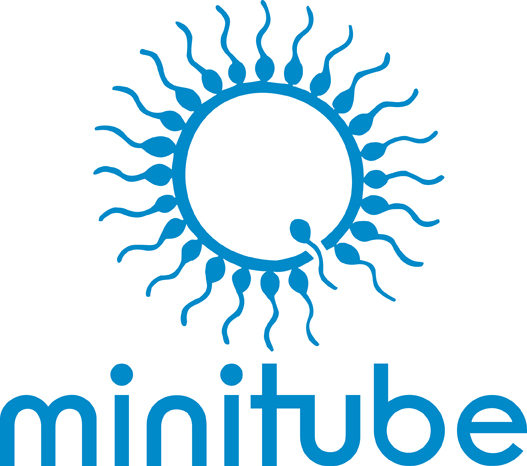 Minitube
We are a leading global reproductive biotech company supplying the Australian cattle industry with products, services and training for farms, universities and vets. We aim to improve breeding and genetics efficiency- both key drivers of the sustainability and profitability our northern beef enterprises. We are also big believers in giving back to the next generation within our industry and enjoy show casing the wide variety of roles and career paths that young ag students can go down.
---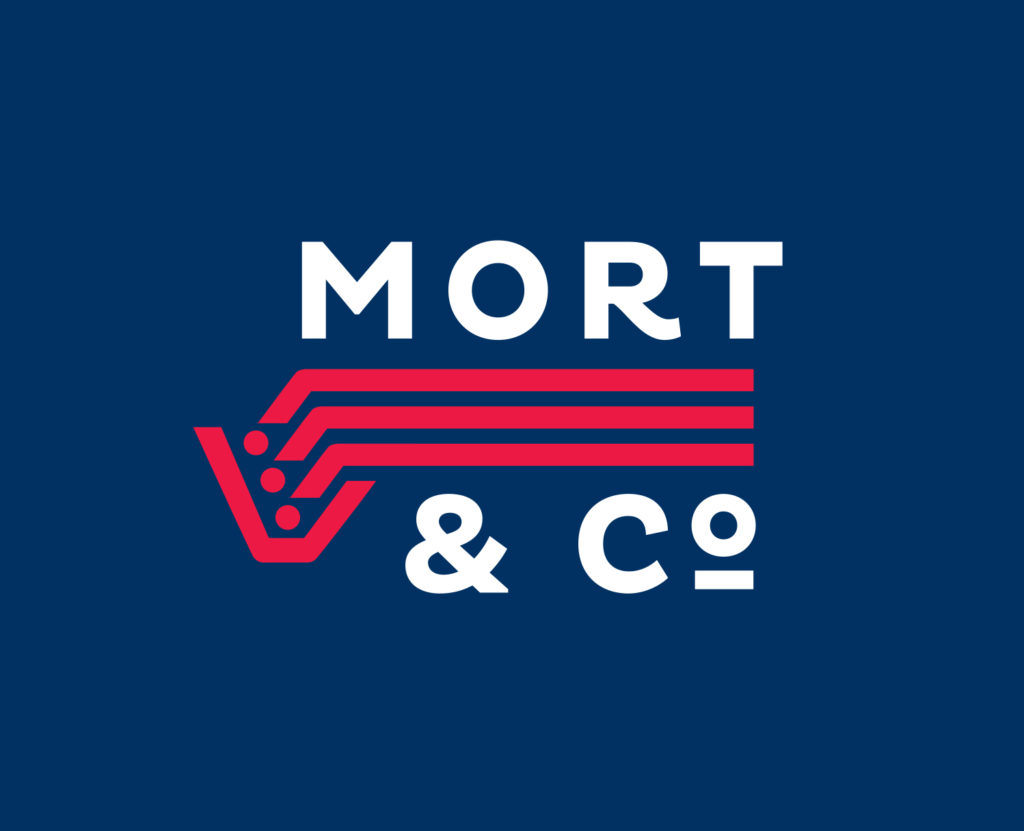 Mort & Co
Built on tenacity and an unwavering appetite for growth, the modern-day Mort & Co has emerged as a leader of its time. From humble beginnings, the company grew to become Australia's largest privately-owned beef cattle lot feeder. Since then, Mort & Co has diversified its vertically integrated supply chain to welcome a range of complementary businesses tailored to strengthen core lot feeding offerings. These include: Mort & Co Farms Phoenix Beef Mort & Co Stockfeeds Mort & Co Transport Mort & Co Service Centre Grassdale Fertilisers Mort & Co Cotton Seed Oil Project Mort & Co services both domestic and international markets as a leading supplier of premium agricultural products and a proud employer of over 250 dedicated team members. With continued growth on the horizon, the company is set to embark on its next exciting and ever evolving chapter.
---
National Australia Bank
NAB is a a financial services organisation with more than 9 million customers an 30,000 employees, operating in locations across Australia. NAB Regional & Agribusiness brings together a dedicated and specialist team with business bankers from across regional Australia. Our team includes general business bankers and specialist business bankers in Agribusiness and many other industries. We deeply understand the unique needs and challenges facing business in regional Australia and are dedicated to helping our customers grow. NAB is committed to becoming the bank for rural and regional Australia. At NAB, you can bank on an exciting start to your career. We believe in people with ideas and dreams and want to help make your future as bright as possible. We work together to deliver exceptional outcomes that push the limits of expectations. Our passion for creating value and exceeding our customers expectations means we're constantly striving to redefine our standards of excellence. A graduate career in NAB Regional & Agribusiness offers Graduates a fully supported learning environment and the potential to grow a highly rewarding career as a banker with a passion for building strong relationships with regional and agribusiness clients across Australia.
---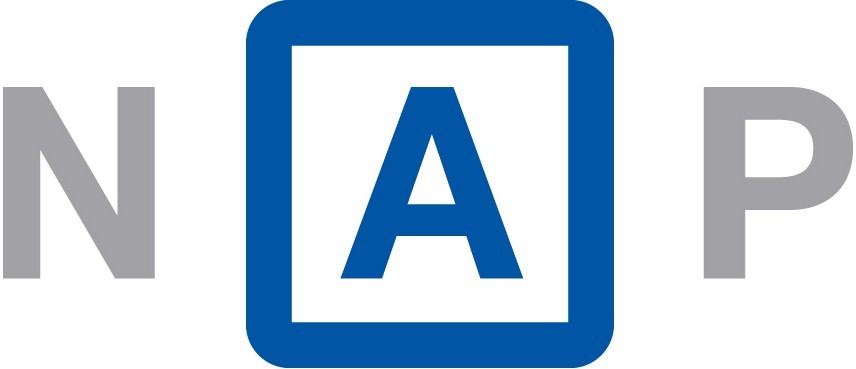 The North Australian Pastoral Company (NAPCo)
The North Australian Pastoral Company (NAPCo) was founded in 1877 and is one of Australia's leading beef cattle companies, managing over 6.1 million hectares and home of Australia's First Carbon Neutral Beef – Five Founders. NAPCo employs approximately 220 staff operating across Queensland and the Northern Territory, with 13 cattle stations, a Depot in Mount Isa, a Feedlot and Farm in the Darling Downs and an office in Brisbane's CBD.
---
NH Foods
We are NH Foods. A global company with a global purpose "to deliver the joy of eating." We are a wholly owned subsidiary of NH Foods Group, Japan. Founded in 1942, NH Food Ltd has grown to be a world leader in the delivery of a wide variety of foods including fresh meats, seafood, dairy, and health products. As the Australian base, we are leading the way with the production of our premium beef range. We operate three beef processing facilities, strategically positioned in prime cattle regions on the east coast of Australia. We also own and operate Whyalla Beef, one of Australia's largest, state-of-the-art feedlots located in Southern Queensland. Our mission is to bring the joy of eating to everyone, contributing to a life they love, and that includes our employees. We empower our team to take on the most challenging, inspiring, and rewarding work of their lives. Should you join NH Foods Australia? Yes! Why wait?
Discover your next role at nh-foods.com.au/employment or chat anytime at employment@nh-foods.com.au
---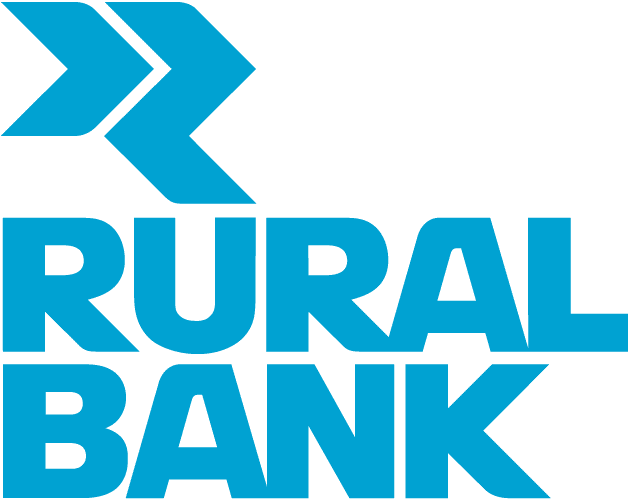 Rural Bank
At Rural Bank, we're agricultural specialists and experts in farm finance. In communities right across the country we're there supporting Australian farmers to grow.
We're backed by our partners, Bendigo Bank and Elders, who collectively have been supporting Australian farming communities to grow and prosper for more than 340 years.
Agriculture is evolving and when it comes to change, farmers are quick to adapt. But changing conditions, environments, and technology can challenge even the most experienced food and fibre producers.
We understand the seasonal nature of farming and what it takes to grow your business. We're looking to tomorrow to plan for the long term.
We're here to support our customers today, keeping focused on tomorrow.
---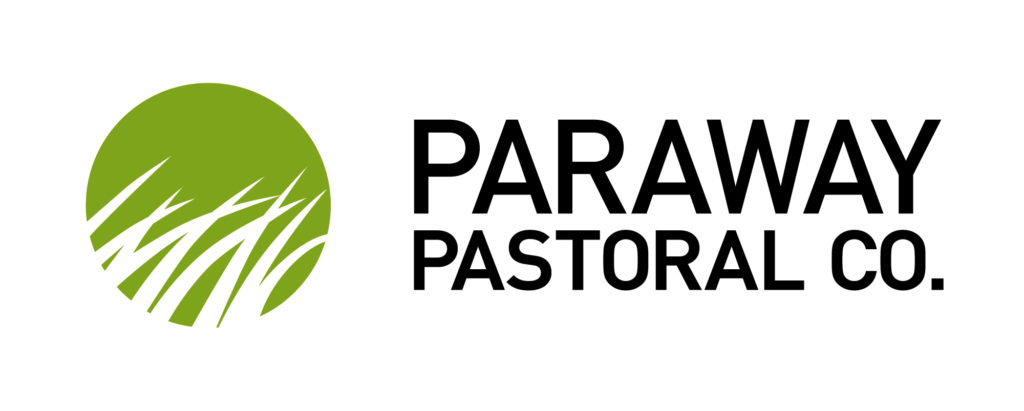 Paraway
Paraway currently operates 27 pastoral enterprises across a number of diversified climatic zones and a range of country types, totalling over 4.4 million hectares. The company divides its operations into three regions: Northern (consisting of properties in Queensland), Central (with properties in northern and Western NSW) and Southern (including Southern NSW and Victoria). Collectively the properties have the capacity to carry over 220,000 cattle and 250,000 sheep. Dryland and irrigated cropping exists in each of the regions for the production of hay, silage and grain crops for external sales & feeding livestock. Paraway employs over 300 people, and has a head office located in Orange, NSW.
---
Signature Onfarm
Signature Onfarm, as part of the Angus group is a fast growing, family owned company with a focus on high quality, high value and efficient beef production. Founded in 1960, the grazing operation Angus Pastoral Company has expanded to be running 35,000 head of cattle across four properties in Central and Northern Qld. Signature Beef, the company's branded beef arm markets beef domestically and in thirty countries spanned across the globe. Signature Onfarm now rounds out the group with a state of the art, greenfield Onfarm abattoir, Signature Onfarm. The company truly offers a complete supply chain experience and a world of opportunity.
---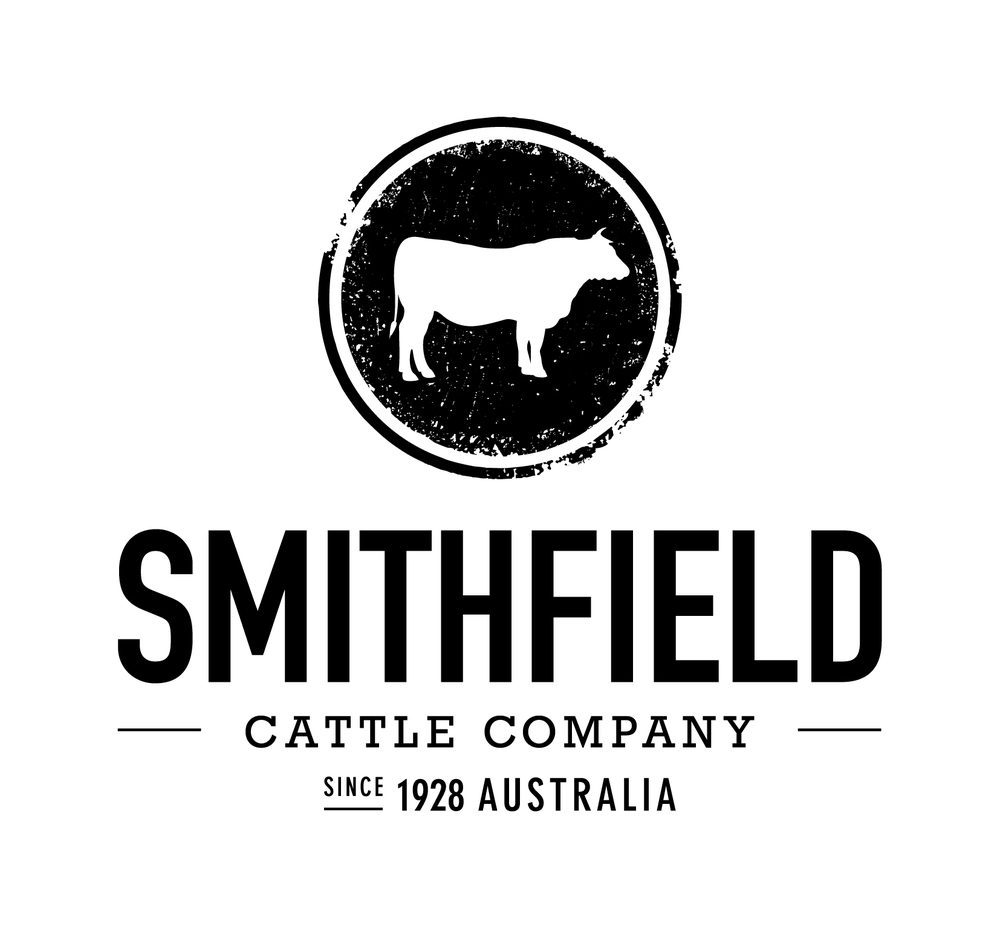 Smithfield Cattle Company
Smithfield Cattle Company is a successful, family-owned, highly professional cattle operation in Southern Queensland. We manage two feedlots at Proston and Goondiwindi, along with various grazing and farming operations. We were established in the 1920s and call on three generations of experience to deliver first-class cattle comfort and performance at our feedlots. Smithfield Cattle Co offers several graduate positions through our Trainee Manager program. Our long-standing program with over 20 years experience in developing the future leaders of Australian Agriculture. A tailored approach to each graduate offers insight into all facets of our business, with numerous professional development and industry event opportunities.
---
Teys Australia
Teys Australia is a proud principal partner and host of the Australian Intercollegiate Meat Judging Association (ICMJ) National Conference – just one way we're investing in our future leaders. Our business starts with our 4600 employees "people like you" all working together to deliver the best Aussie beef to consumers around the world. With 14 sites spanning four states, we offer graduate programs and diverse career pathways across a wide range of operations. Find out more about joining #TeamTeys at au.teysgroup.com/people.
---