18 Feb

ICMJ heads back to Japan!

ICMJ is headed back to Japan in 2018! Next Wednesday 21st February, five young ICMJ alumni who are now pursuing a career in the meat industry will head to Japan for a 10-day study tour, finishing with a visit and presentation to the Japanese ICMJ competition. Rachel Relf, Kristy Walters, Tegan Bathgate and Tammy Biffin were selected to participate in this year's tour. They will be joined by Ruth Corrigan, who has been busy preparing a full itinerary for the group including visits to Obihiro and Hokkaido Universities, farms and an AI centre, McDonalds Japan, MLA Japan, Hokubee beef plant and the Australian Embassy.

Last year ICMJ re-introduced the overseas industry study tour to expand our ability to provide development and learning opportunities for young people in the red meat industry. We have historically taken students on a tour of the US, many of which have found themselves in various positions throughout industry. In 2017 and again in 2018, the industry tour will go to Japan. Given these markets are very significant to the Australian industry, there is a clear benefit in exposing students and young professionals committed to the industry, to how these markets operate and what they demand from us. Providing students and young industry professionals with an understanding of our North Asian markets could also prove highly beneficial. The feedback from last year's group certainly suggests so.

This year's participants will be fantastic ambassadors for ICMJ. On return, they will provide a short report on a topic related to the Japanese industry. Stay tuned for these on the blog!

You can follow the group on tour on our Facebook page.

2018 Japan Industry Tour Participants: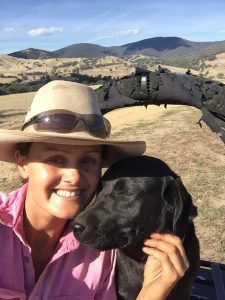 Ruth Corrigan- Tour Leader
I originally competed in the Australian ICMJ competition in 2010 whilst completing a Bachelor of Livestock Science at the University of New England. I was a member of the Australian team in 2011 and have been on the ICMJ organising committee since 2011. I am now back working in my family's Angus Seedstock Business in Southern NSW and manage the day to day running of a 1400 head recorded cow herd, amongst other things! I love all things black – including cows and Labradors – as well as sport and drinking red wine!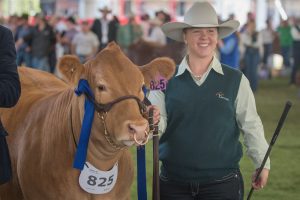 Rachel Relf
I grew up in a small town of Wingham on the Mid North Coast of NSW where my family run stud Limousin cattle. I completed a Bachelor of Agriculture at the University of New England. After graduating I pursed a career within the red meat industry which led me to working as lab technician at a processing plant for two years. I am now currently employed by AUS-MEAT LTD as the Training Coordinator based out of Brisbane.
Kristy Walters
Originally from the Wheatbelt region of Western Australia, I graduated from Murdoch University in 2016 with a degree in Animal Science. Currently residing in Perth and employed by Harmony Agriculture & Food Company, I have a strong focus on the production and export of Australian beef and lamb to meet increasing global demand and consumption of red meat. The opportunity to experience first-hand the Japanese culture of meat production from on-farm through to the consumers' experience is invaluable in delivering efficiently, sustainably and without compromise an Australian product that consumers really want.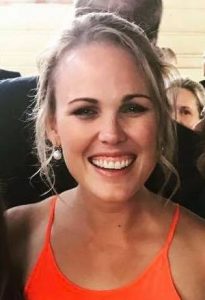 Tegan Bathgate
I live at Kimberley Station, near Moranbah, in sunny Central QLD with my kelpie Jooga. I am the newly appointed Development Officer (jack of all trades!) at Signature Beef & am aiming to complete agribusiness bachelor studies through Marcus Oldham College by the end of the year.  I competed in ICMJ 2016, and attended the Coaches X (XI) trip to Brisbane, then assistant-coached the Marcus Oldham team in 2017. I have made some incredible friends through ICMJ, and even made contact with my now boss! I have a keen interest in the human health aspect of Japanese cuisine, their people have one of the longest life expectancies in the world, with a traditional diet focused on quality, not quantity. Despite our differences in history, Japan is so similar to Australia in human rights and the role of law, but so different otherwise. I believe we can learn a lot from this small, innovative, and creative country; with their limited resources and strength in tradition and technology. I love beef, food, and travel, so am stoked to be representing Australian ICMJ on this tour!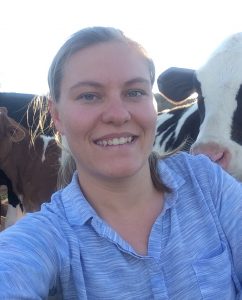 Tammy Biffin
I am from a property in Camden NSW, where I am currently still living while completing a PhD through the University of Sydney. My thesis focuses on improving the quality of Australian alpaca meat using various processing and post-boning techniques. I am currently one of the University of Sydney ICMJ team coaches and competed in the ICMJ competition back in 2015.