21 Feb

2022 ICMJ Northern Conference Registration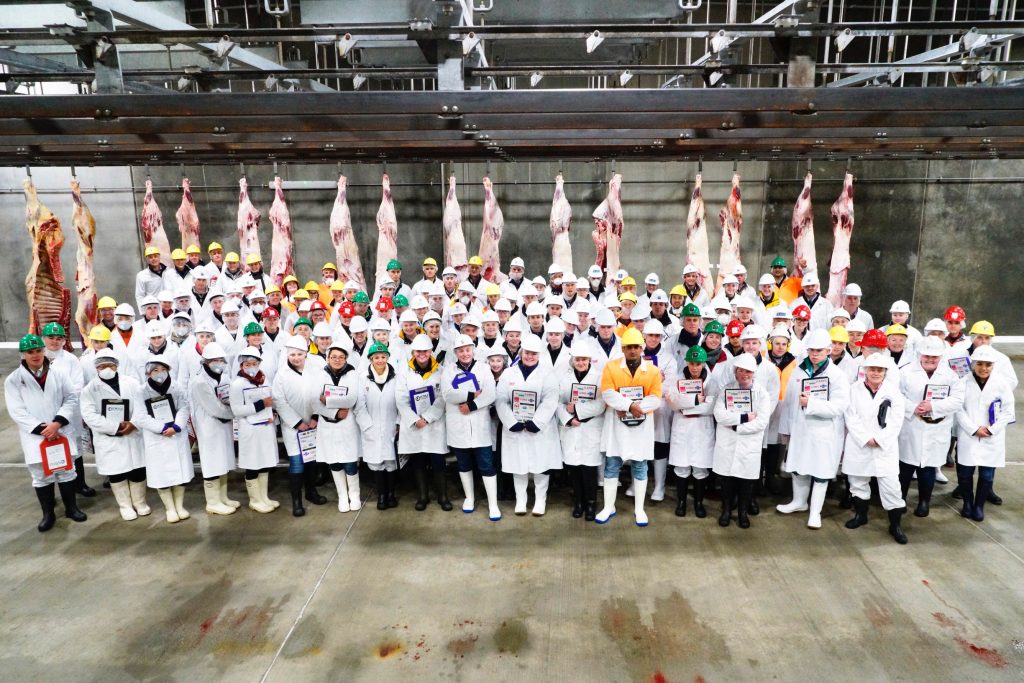 Northern ICMJ Conference- Rockhampton QLD
ICMJ Northern Conference will return in 2022 from the 20th to the 23rd April, hosted at CQU and Teys Rockhampton.
The Northern ICMJ conference aims to:
– Equip attendees with better knowledge and skills specific to northern beef production and associated meat quality and attributes
– Highlight carcass characteristics of northern beef breeds and resulting meat quality
– Raise awareness of career and networking opportunities & create linkages with future employers and industry across the northern beef supply chain
– Expose attendees to new technologies and capabilities within the meat industry
– Create knowledge of Australia's position within the global meat supply chain

Purchase these ticket types below:
Individual registration- for those registering themselves only
Multiple registration- for those purchasing on behalf of others eg company employee
** Uni Student rego- please contact your coach to discuss **
---
2022 ICMJ Northern Conference – Accommodation options
ICMJ has negotiated discounted rates for ICMJ Northern Conference participants at two nearby accommodation providers in Rockhampton.
ICMJ has selected the following providers based on affordability, proximity to the conference venue and for ICMJ bus pickup points. If you choose not to stay at one of the following accommodations – you will need to organize your own transport to and from Saturday's events.
Accommodation bookings are the responsibility of participants and are to be made directly to the providers below. Rooms are on hold until April 15 or until booked out.
Please note: You will require four nights accommodation (Check in 20th April – Check out 24th April) in order to participate in the full conference schedule.
If you are a university student travelling with a university meat judging team, please contact ICMJ regarding possible on-campus accommodation options.
OPTION 1: Winter Sun Motel
Cost: $85 per night.
Address: 490 Yaamba Road, Norman Gardens, QLD, 4701
Phone: 074928 8722
Email: stay@wintersunrockhampton.com.au
Check in: 2pm Check out: 10am
https://wintersunrockhampton.com.au/
Please note: Mention CQU – Megan Hendry – for special rate.
OPTION 2: Glenmore Palms Motel
Cost: $120 per night.
Address: 520 Yaamba Road, Norman Gardens, QLD 4701
Phone: 074926 1144
Email: info@glenmorepalms.com.au
Check in: 2pm Check out: 10am
www.glenmorepalms.com.au
Please note: You must mention ICMJ&CQU for the above special rate
Other nearby accommodation: (no special rate)
Capricorn Motel: approx. $130-160 per night.
---
Please note:
ICMJ does not require attendees to be fully vaccinated. However, to get the most from the program and attend the dinner functions and Teys plant tour/competition day, you will need to have had at least 2 doses of Covid vaccine (or have a valid medical exemption). ICMJ does not take responsibility for any portions of the conference that are missed due to vaccination requirements.