16 Jul

Integrity Systems Company Red Meat 2018 Student Scholarship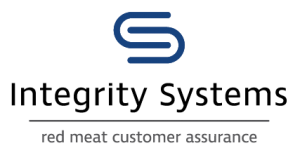 A wholly owned subsidiary of Meat & Livestock Australia, the Integrity Systems Company is responsible for delivering the red meat industry's on-farm assurance and through-chain traceability programs; Livestock Production Assurance (LPA), National Livestock Identification System (NLIS) and National Vendor Declarations (NVD). The ISC's mission is 'growing red meat value chain opportunities through integrity and information systems innovation'. The ISC is also responsible for the development and delivering components of the MLA Digital Value Chain Strategy which will ensure the Australian red meat industry can make better use of existing and new data.
In 2018 the Integrity Systems Company is offering two student scholarships to attend Red Meat 2018, the industry's flagship event, in Canberra from 20 – 23 November2018. The scholarships, valued at up to $2000 each, offers a unique opportunity to network and learn from industry leaders and includes support for travel, accommodation, meals and registration to attend Red Meat 2018 and the MLA Digital Forum.
Red Meat 2018 brings together the Australian red meat and livestock industry's leadership and producers from around the nation. The program includes producer tours, the latest research innovation and marketing insights, a trade show and digital forum, a business breakfast and unrivalled networking opportunities. More information about the event can be found at www.redmeat.mla.com.au
To apply, interested students must complete the eligibility checklist and fill out the application form. **Please note: these are available to students and student coaches who attended ICMJ 2018 in Wagga**
Applications close on Friday 20 July 2018. The winners will be announced on ICMJ Social Media channels by 30 July 2018. More information is available from kallan@nlis.com.au
CLICK HERE TO DOWNLOAD THE APPLICATION FORM
**Please note: these are available to students and student coaches who attended ICMJ 2018 in Wagga**